Paul Rodgers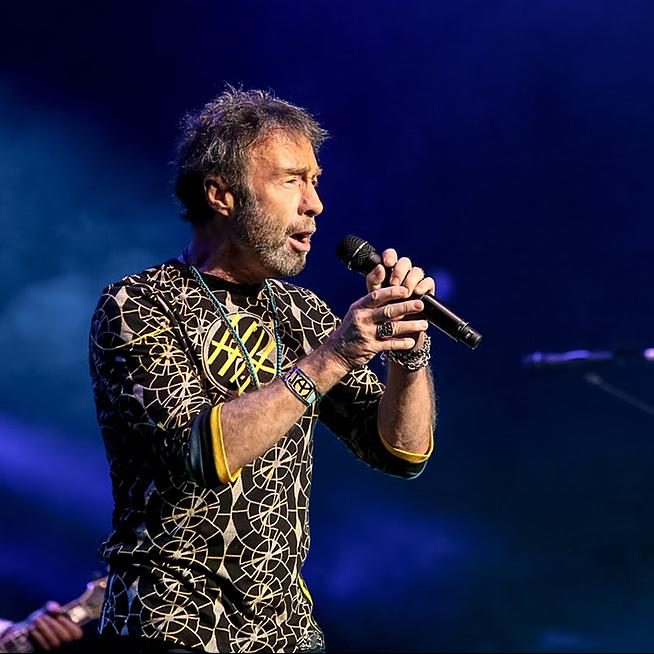 Grammy-nominated frontman, Paul Rodgers, is a musical innovator who has successfully reinvented himself over the course of a five-decade career, in the legendary bands Bad Company, Free and The Firm. Ranked as one of the Greatest Singers of All Time by Rolling Stone Magazine, Paul is a multi-faceted creative force in the genres of Rock, Blues and Classic Rock. His powerhouse delivery combined with his impeccable songwriting and peerless showmanship has produced over 125 million records sold and helped redefine Rock 'N' Roll in the process. Rodgers' latest effort caps the 50 Year Anniversary of his first major band Free which is recognized as one of the biggest selling British Rock bands in history and has solidified the members as British Hard Rock Pioneers by Rolling Stone Magazine. "Free Spirit" Celebrating the Music of Free was recorded at a sold out show at The Royal Albert Hall in London. Captured in a stunning multi-camera shoot, the result is a release slated for a June 22nd on Digital, June 29th on CD/DVD and Blu-Ray and July 6th on Vinyl. With features and show openers Deborah Bonham and Jasmine Rodgers on the Blu-Ray collection, this production is sure to become a cornerstone to all music collections. Free classics such as "All Right Now", "Wishing Well" and "Fire and Water" make up the live concert recording with many other deep cuts performed live for the first time ever such as "Love You So" and "Catch A Train". The release has garnered attention of such legendary vocalists as Robert Plant of Led Zeppelin and Sammy Hagar plus Guitarist, Brian May of Queen and the list goes on. Be sure to pre-order your copy now and be stunned by the visual and audio perfection only gained through a journey as unique and steadfast as Paul Rodgers.
"Everyone knows that Paul Rodgers is one of the greatest singers in the world. What they are only just waking up to is that there may never be another like him."
– Mick Wall Classic Rock Magazine
Platinum selling Singer, Songwriter & Self-taught Multi-instrumentalist
Written, Recorded, Produced and Released 30 albums since 1968
Sold over 90 million records
Formed and led 3 bands to worldwide success: Free, Bad Company, & The Firm
Grammy Nominated Solo Career
Has Recorded/Performed with Jimmy Page, Jeff Beck, Brian May, David Gilmour, Buddy Guy, Joe Walsh, Slash, Nils Lofgren, Charlie Watts, Bryan Adams, Stax Recording artist Sam Moore, The Four Tops and many others.
Artist:
Title:
Album:
Label:
Credit:
Year: