HUEY LEWIS AND THE NEWS CONFIRMS PARTNERSHIP
WITH PRIMARY WAVE MUSIC
TERMS OF THE DEAL WILL SEE THE PUBLISHING POWERHOUSE ACQUIRE THE MUSIC CATALOG OF THE AWARD-WINNING ROCK BAND
SONGS INCLUDE SOME OF THE LEGENDARY ROCKERS BIGGEST HITS SUCH AS
"HIP TO BE SQUARE" AND "THE HEART OF ROCK AND ROLL,"
AS WELL AS THE OSCAR NOMINATED "THE POWER OF LOVE"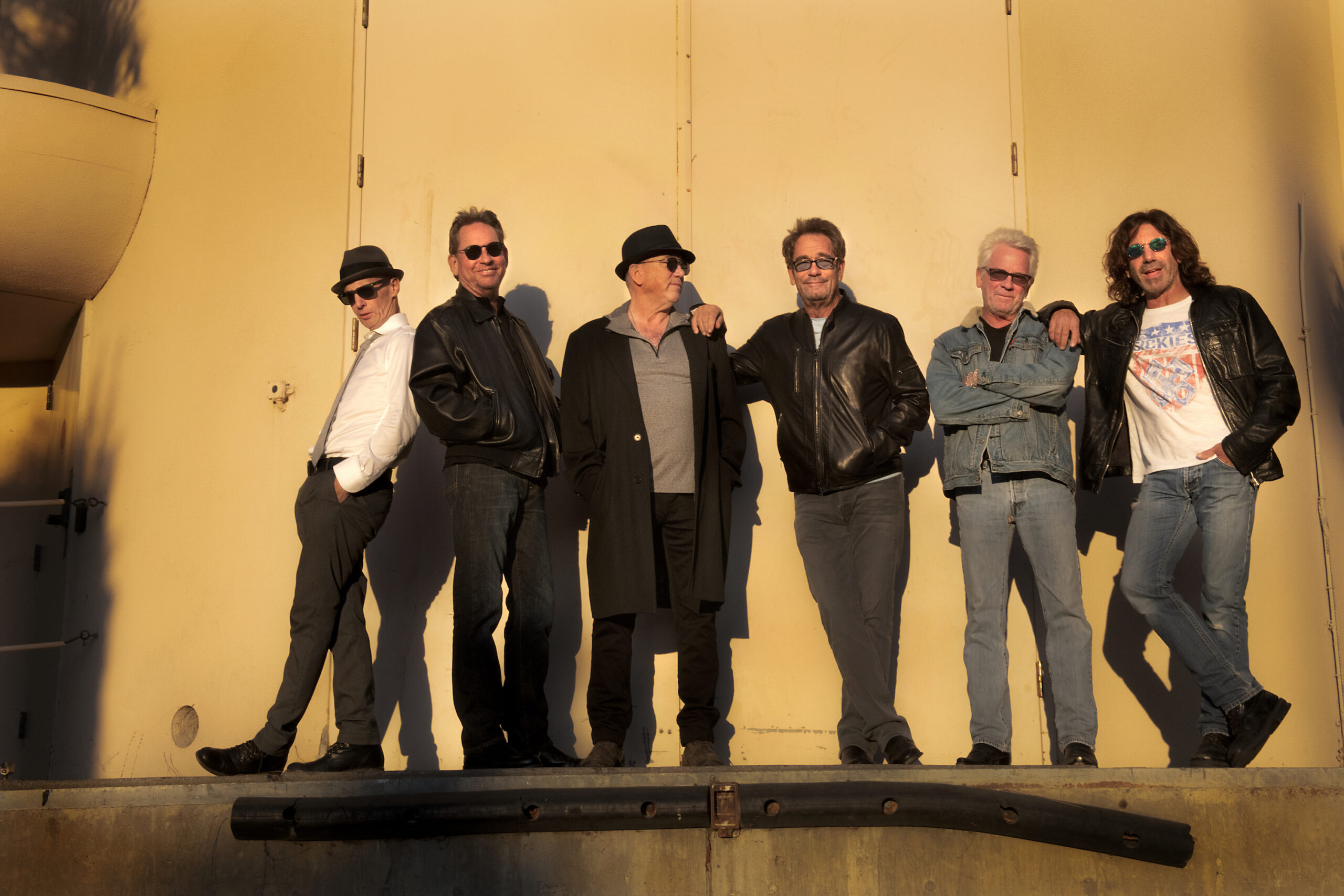 NEW YORK, N.Y. (November 1, 2022) – Primary Wave Music, the leading independent publisher of iconic and legendary music in the world, continues their steady stream of acquisitions, announcing today a partnership with the multi-platinum, award-winning rock band Huey Lewis and The News. The multi-million-dollar deal encompasses the Grammy-winning band's entire commercially released music catalog from inception through 1994, the period of its biggest hits. Included in this exciting new partnership are some of the band's biggest hits and award-winning singles such as the Top 10 classics "Heart of Rock & Roll," "Hip To Be Square," "Workin' For a Livin'," and more.
Also included in the deal is the band's 1985 single "The Power of Love." Written for the blockbuster film Back to the Future, "The Power of Love" soared to the top of the charts, becoming the band's first number one hit. Ultimate Classic Rock claimed the song was "a welcome break from the typical movie-ballad submissions then dominating Hollywood's output" and went on to say "'The Power of Love' leapt off the screen." The single sold more than a million copies in the U.S. alone and was nominated for two American Music Awards, winning both "Favorite Single" and "Favorite Video Single." It was also nominated for several other awards that year including a Grammy, Golden Globe, and Academy Award.
Terms of the deal also include access to the publishing firm's marketing team and publishing infrastructure, which includes digital strategy, licensing, synch opportunities and film & TV production.
Of the deal, Primary Wave Music's David Weitzman said, "In the 1980's, everyone heard Huey Lewis and the News's many smashes on radio and saw their iconic & fun videos which appeared on MTV in endless rotation. Their incredibly crafted songs still made me smile, remind me of that seemingly more innocent era, and make me want to sing along at the top of your lungs. Primary Wave look forward to working with Huey to create new opportunities for his storied song catalog into the future."
John Luneau, Primary Wave Music's Senior Counsel, added "We're honored to welcome the music of Huey Lewis and the News to Primary Wave. Our entire team is looking forward to working with them to generate new and exciting opportunities for their iconic catalog."
Huey Lewis and The News are truly one of America's great rock & roll bands. Their contagious brand of music has outlasted countless trends and is as fresh today as ever. Formed from two rival Bay Area bands in 1979, they continue to thrill audiences worldwide, selling over 20 million albums in the process, earning them the right to mark their place on the pop history map. These Grammy Award winners have written and performed such classic Top Ten Hits as "Heart of Rock & Roll," "Stuck With You," "I Want A New Drug," "If This Is It," "Hip To Be Square," "Do You Believe In Love," and "Workin' For A Livin." The group also wrote and performed "The Power of Love" and "Back in Time" for the hit film Back To The Future. "The Power of Love," nominated for an Academy Award, went to #1 on Billboard's singles chart, and was a smash hit worldwide. In 2018, The Heart of Rock & Roll premiered at The Old Globe in San Diego. The musical comedy was inspired by the songs of Huey Lewis and the News, celebrating the award-winning band's music catalog. The show received rave reviews and is discussions to move to Broadway. A documentary on the band is also in the works and will highlight their incomparable career as well as their lives both on and off the stage.
Huey Lewis & The News are: Huey Lewis (vocals and harmonica), Johnny Colla (saxophone, guitar, and vocals), Bill Gibson (drums, percussion and vocals), Sean Hopper (keyboards and vocals), Stef Burns (guitars and vocals) John Pierce (bass), and long-time horn section of San Francisco bay area luminaries: Rob Sudduth (tenor saxophone), Marvin McFadden (trumpet), and Johnnie Bamont (baritone saxophone).
ABOUT PRIMARY WAVE
Primary Wave Music is the leading independent publisher of iconic and legendary music in the world. The company is home to some of the most iconic songwriters, artists, and record labels across the history of recorded music including Sun Records, Bob Marley, Prince, Stevie Nicks, James Brown, Frankie Valli & the Four Seasons, Smokey Robinson, Whitney Houston, Burt Bacharach, Bing Crosby, Luther Vandross, Olivia Newton-John, Ray Charles, Aerosmith, Def Leppard, America, War, Gerry Goffin, Traveling Wilburys (Bob Dylan), Joey Ramone, Robbie Robertson, Teddy Pendergrass, Count Basie, Sly & The Family Stone, Boston, Alice Cooper, Paul Anka, Boy George and Culture Club, Allee Willis, Leon Russell, Paul Rodgers, Free, Toots & The Maytals, Steve Cropper, Martina McBride, Glenn Gould, Air Supply, Jeff Porcaro (TOTO), Holly Knight, Jim Peterik, Alice In Chains, Godsmack, Disturbed, Devo, Donny Hathaway, Nicky Chinn, David Malloy, Even Stevens, Julian Casablancas (The Strokes), Noel Hogan (Cranberries), Dan Wilson, Mike Scott (Waterboys), Chris Isaak, KT Tunstall, Patrick Leonard, Sturken & Rogers, Gin Blossoms, Tom Whitlock, Steve Kipner, Matt Redman, and many more. The songs represented by Primary Wave include over 800 Top 10 singles, and over 400 #1 hits. Throughout the company's 16-year existence, Primary Wave Music has embraced an entrepreneurial spirit, offering, and executing proactive one-of-a-kind ideas, unique services, and marketing campaigns for our artists. Primary Wave has earned a stellar reputation for being forward thinking and re-introducing classic artists and their music into the modern marketplace as well as nurturing young talent to become legends themselves. This success is based upon our team of seasoned and creative executives collaboratively working together closely with our artists as partners. As a company, we strive for excellence in the pursuit of iconic artists and catalogs that not only reflect great artistry, but impact and influence culture.