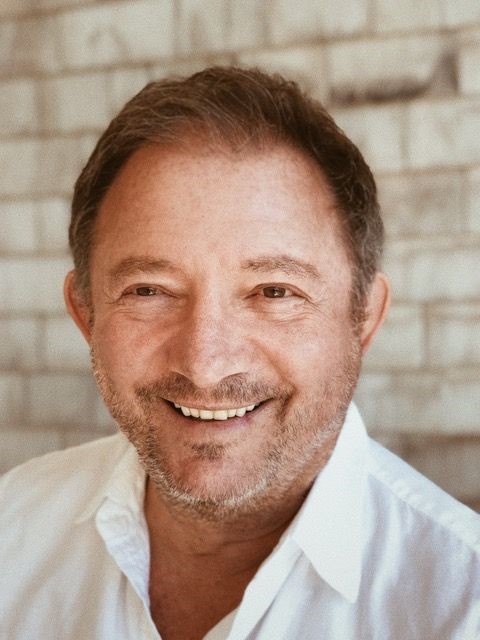 INCLUDED IN THE DEAL ARE SOME OF THE AWARD-WINNER'S BIGGEST HITS SUCH AS "PHYSICAL" AND "TWIST OF FATE" BY OLIVIA NEWTON-JOHN,
"GENIE IN A BOTTLE" BY CHRISTINA AGUILERA, "BREAKEVEN" BY THE SCRIPT AND MORE
The legendary, award-winning songwriter and producer Steve Kipner is the latest icon to join the Primary Wave Music family. Considered to be one of the music industry's most prominent writers and producers, Steve Kipner's music publishing catalog features numerous chart-topping hits that he wrote across his incredible 40+ year career. Included in the sale are several songs from Olivia Newton-John such as "Twist of Fate" and "Physical" – a song Billboard declared the biggest song of the 1980's and the 8th biggest Billboard song of all time. Additional songs encompass numerous pop hits from platinum-selling artists 98 Degrees ("The Hardest Thing"), The Script ("Breakeven"), Natasha Bedingfield ("These Words") and others, including Christina Aguilera's groundbreaking debut single, "Genie in a Bottle." Released in 1999, "Genie in a Bottle" shot to #1 on Billboard's Hot 100 chart and stayed there for an incredible five weeks making it the biggest summer song of that year.
Steve Kipner remarked, "I am delighted to be making this deal with Primary Wave. I have always had the utmost respect for what Larry and Justin have been building there. Their catalogue of writers and songs speaks for itself".
"We are excited to acquire this incredible catalog of music that Steve has spent a lifetime creating," says Justin Shukat, President & Co-Founding Partner at Primary Wave Music. He continues, "Steve's great catalog has proven that hit songs will continue to be heard for generations to come, 'Physical' by Olivia-Newton John was the biggest song of the 80's and the evergreen copyright is a hit again this year using that infectious melody in the worldwide smash 'Kiss Me More' by Doja Cat featuring SZA."
Steve Kipner was born in Cincinnati, Ohio, but raised in Brisbane, Australia. As a teenager he formed Steve & The Board and was signed in 1965 to the same independent Australian label that had signed The Bee Gees and with whom he had early chart successes. In 1969, Steve left Australia and followed The Bee Gees to London. They had moved there a few years earlier, after being signed by Robert Stigwood. In the UK Steve formed a new band, Tin Tin, which Maurice Gibb brought to Stigwood and whose initial songs Maurice produced. They had an immediate Top 20 US Billboard and Top 10 UK hit with "Toast & Marmalade For Tea." A year or so later, Steve got a phone call to come to Los Angeles. He had never been to California before but ended up staying. He recorded an album there with a group called Friends, writing several songs for their debut album. One of them, "Catch Me I'm Falling," ended up being recorded by Engelbert Humperdinck. This was the first of Steve's songs in the 70's to be performed by another artist. For the next 5 years, after being signed by Clive Davis to a solo artist record deal, Steve pursued a career as an artist whilst also supplying hit songs for others. One of these songs, "Physical", was recorded by Olivia Newton John and went on to become the worldwide smash we all know. In the wake of this, with his songs being in great demand, Steve focused solely on a writing and production career. "Physical" was ultimately certified Billboard's biggest song of the 80's and in 2017 was confirmed to be the 8th biggest Billboard song of all time. Steve went on to become one of the music industry's most prominent writer- producers, with hits including – Christina Aguilera's "Genie In A Bottle"(US & UK No.1 and Ivor Novello award for International Hit Of The Year – 2000), Chicago's "Hard Habit To Break" (US No.3 & UK No.8, Grammy award winner & Record of The Year Nominee, ASCAP 1986 most performed song), 98 Degrees' "The Hardest Thing" (US No.5 & Gold Record), Dream's "He Loves U Not" (US No.2 & Gold Record), Kelly Rowland's "Stole"(UK No.3 & Gold Record), The Script's "Breakeven" (BMI Robert S. Musel Award for Song of the Year & Platinum UK & 2 x Platinum US) and "The Man Who Can't Be Moved" (US Platinum & UK 2 x Platinum), American Idol Kris Allen's top 5 debut "Live Like We're Dying" (US Platinum), Cheryl Cole's "Fight For This Love" (UK No.1 & 2 x Platinum), Camilla Cabello's "Crying in the Club" (US & UK Platinum), Olivia Newton-John's "Heart Attack" (US No.2), Wilson Phillips' "Impulsive" (US No.4), and Natasha Bedingfield's "These Words" (UK No.1, Gold US & UK). Other credits include The Temptations, Cher, George Benson, Dolly Parton, The Hollies, Joe Cocker, Diana Ross, Neil Diamond & Sheena Easton. With the success of Doja Cat ft SZA "Kiss Me More" (UK & US No.3), Steve has achieved the amazing distinction of having written Top 20 chart hit singles in each of the last seven decades, from the 60's right up to the present day. In addition to his achievements above, in 2003 Steve also started his own label, Phonogenic, which was home to artists he signed such as Natasha Bedingfield and The Script and for whom he wrote and produced many major hits. Such was his success as a label executive that it ultimately led to Sony announcing him as co-Managing Director of Epic Records UK, a position he held from 2011-2014.
Steve Kipner was advised on the sale by Leaf Entertainment Capital.